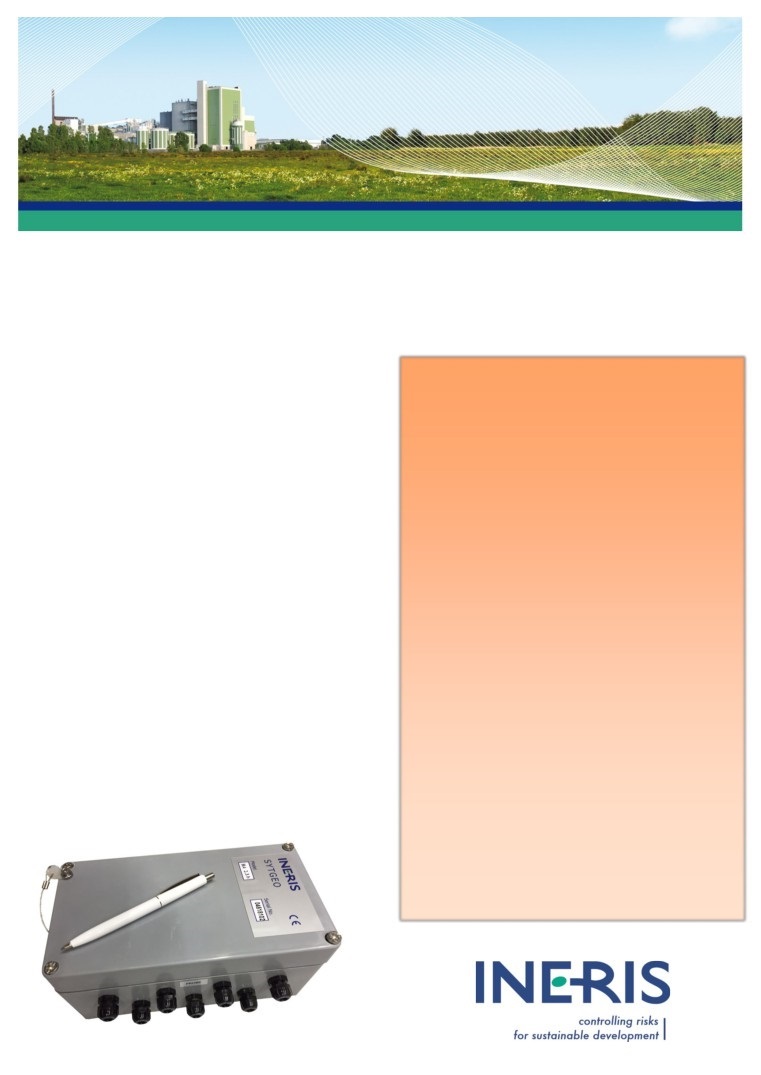 YTGEO receivers for geotechnical monitoring
of underground operations and geostructures
YTGEO
receivers are very low power,
small size rugged acquisition modules
ready to connect the most types of geotechnical
sensors available on the market.
Very Low Power technology
YTGEO
receivers are bus cabled and/or
radio connected, enable to build easily a
monitoring system made of hundreds of sensors
related to all relevant parameters as strains,
displacements, inclinations, forces, pressures,
temperatures, levels, flows, gas, rainfall on an
Modular cluster architecture
unique integrated network. They offer the mixing
of both daisy chain and star topologies controlled
from a unique PC based computer or SYTGEM-
vlp unit in harsh outdoor conditions.
YTGEO
receivers feature multi-channel
high quality data acquisition and digital
transmission. They offer high performance and
Underground waste disposals
modularity to fit observational research as well as
operational monitoring projects.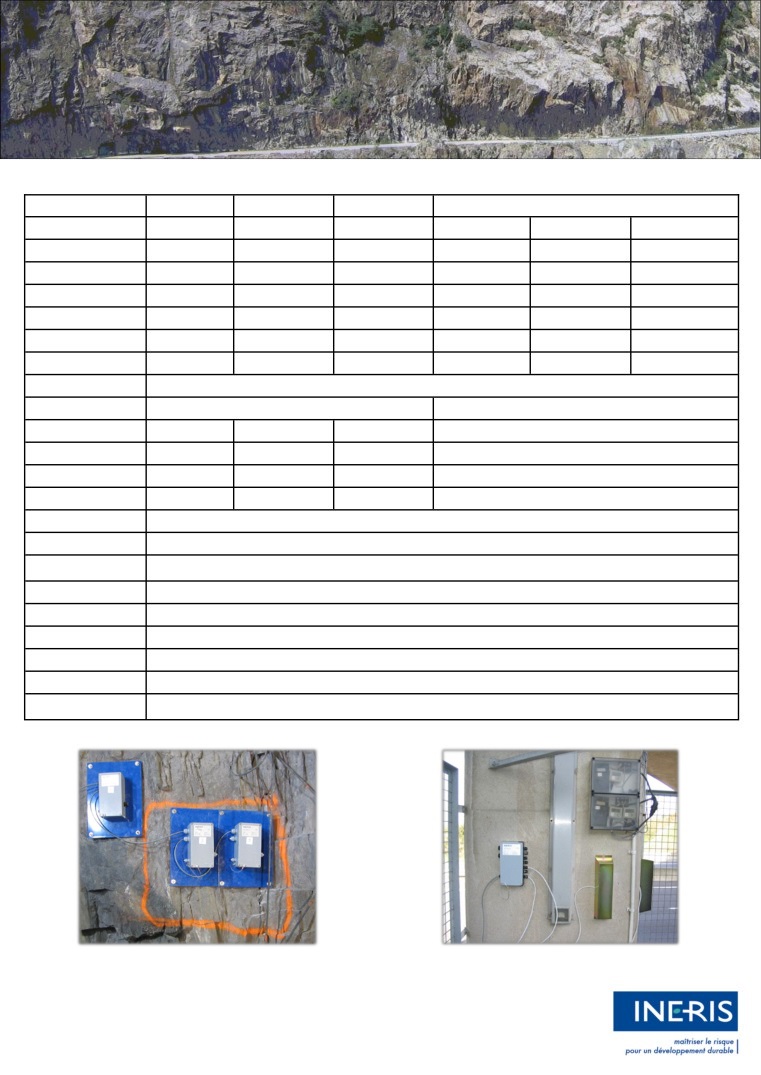 SYTGEO
solution for geotechnical monitoring
of underground operations and geostructures
From SYTGEOscop software : from 0 to 9999 minutes
Average of 4 measurements during 300 ms
Statistics (average, min, max, standard-error)
1 monostable TOR to activate local alarm
Star or daisy chain topology linked to a SYTGEO controller module
4 wires for the bus RS 485 et power supply, maximum distance without repeater 1500 0,6 mm² wire
radio transmission based on SYTGEO RTS or RGPS module
Proprietary protocol, rate at 1200 bauds, 8 bits without parity
15 receivers maximum for one monitoring branch
Rugged polyester 120 * 90 * 220 mm, weight around. 1.2 kg, IP67
Screw terminal and steal gland
Operating : -20°C to +45°C
EN 61000-4-2, EN61000-4-3, EN61000-4-4, EN61000-4-5, EN6100-4-6 ; EN 55022 (04/01) class B. low voltage directive 73/23/
SYTMIS
®
, SYTGEO
®
et SYTGEM
®
are registered trademarks of INERIS. Specifications subject to change without notice.
For more information and custom applications, please contact us:
INERIS
-
Ecole des Mines - Campus ARTEM
-
CS 14234
54042 Nancy cedex
-
France